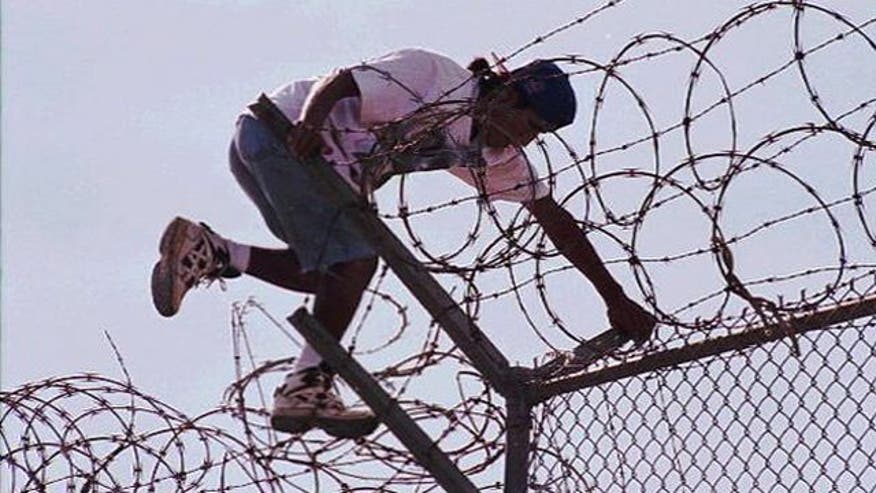 Immigration legislation hasn't been passed by Congress, but that won't get in the way of President Obama issuing mandates that grant amnesty to illegal aliens.
Last week, the Obama White House ordered a policy directive granting amnesty by default. This directive advises Immigration and Customs Enforcement (ICE) officials not to enforce immigration laws in cases where an illegal alien is the primary provider for any minor child—regardless of the child's immigration status—or the parent or guardian of a child who is a U.S. citizen or legal permanent resident.
In a statement about the new directive, House Judiciary Committee chairman Bob Goodlatte (R–VA) declared:
President Obama has once again abused his authority and unilaterally refused to enforce our current immigration laws by directing U.S. Immigration and Customs Enforcement agents to stop removing broad categories of unlawful immigrants.
In June of last year, the Department of Homeland Security released a memorandum instructing U.S. immigration officials on how they should "enforce the Nation's immigration laws against certain young people who were brought to this country as children and know only this country as home." The move effectively served to implement major portions of the DREAM Act—which has been introduced and failed in Congress more than 30 times—by executive decree.
Fixing America's broken immigration system demands a better planned approach. Neither radical executive action nor a huge, all-encompassing bill offers truly substantial reform. Any path that promises amnesty could only worsen matters.
There is a better way forward—a practical, fair, and responsible path to address the nation's broken borders and immigration mess. Let's hope that Congress and the Administration comes to the same conclusion.