A reporter has recently laid the blame for the San Bernardino shooting. However, the fault wasn't placed with the shooter. While we've come to expect the liberal left will typically blame an object, such as the gun, where this reporter is pointing the finger is so much worse, and it should leave Americans outraged.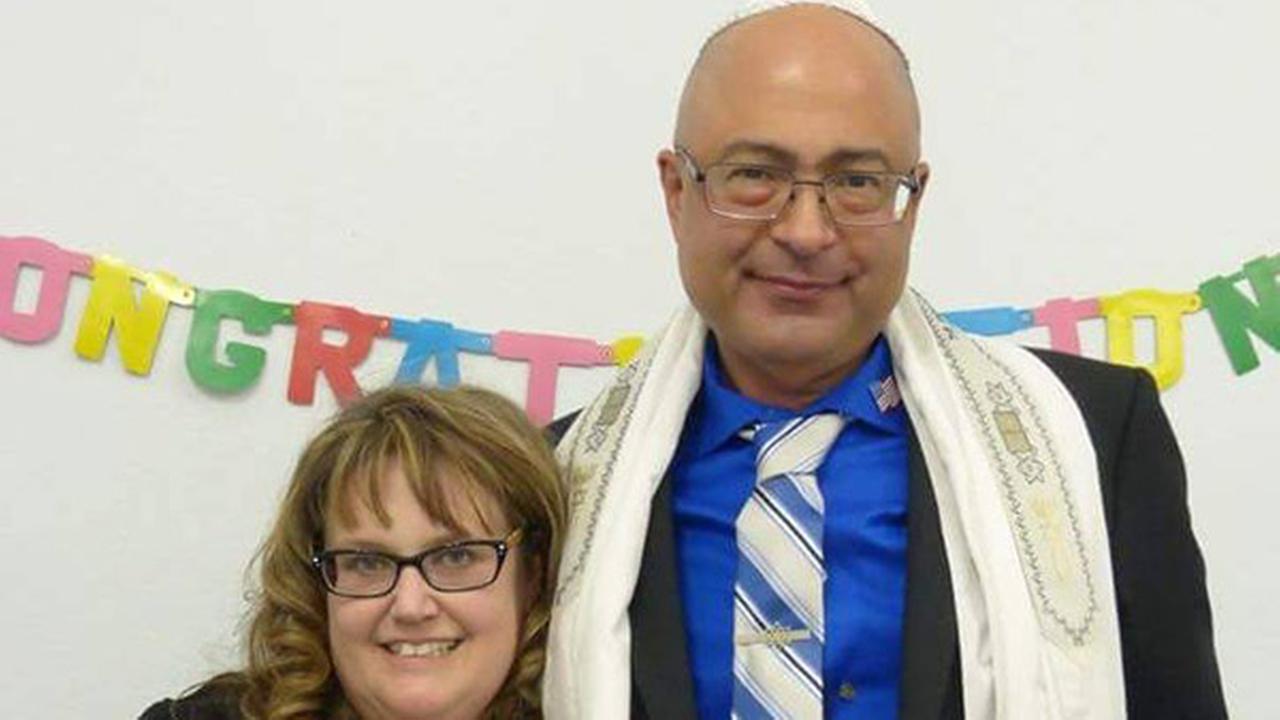 Daily News writer Linda Stasi is blaming Nicholas Thalasinos, one of the San Bernardino County employees murdered by the radicalized Islamic couple Syed Farook and Tasheen Malik, for his own death. Yes, you read that right. Stasi says of Thalasinos :
The other man, the victim, Nicholas Thalasinos, was a radical Born Again Christian/Messianic Jew, who also connected with his future wife online and had traveled across the country to meet her.

The killer, however, became half of an Islamic Bonnie & Clyde, while the other died as the male equivalent of Pamela Geller. Below Pamela Gellar: [emphasis]
Stasi is crossing the line, taking a murdered man's First Amendment rights and blaming what he posted on Facebook as the reason the San Bernardino couple went on their death spree. Stasi understands the murders are the correct retribution doled out by the San Bernardino terrorist couple:
Thalasinos was an anti-government, anti-Islam, pro-NRA, rabidly anti-Planned Parenthood kinda guy, who posted that it would be "Freaking Awesome" if hateful Ann Coulter was named head of Homeland Security. He asked, "IS 1. EVERY POLITICIAN IS BOUGHT AND PAID FOR? 2. EVERY POLITICIAN IS A MORON? 3. EVERY POLITICIAN IS RACIST AGAINST JEWS?" He also posted screeds like, "You can stick your Muslim Million Man march up your asses," and how "Hashem" should blow up Iran.
Americans expect a large segment of the mainstream media to side with the president and his wishy washy language that will not call the Islamic State a terrorist organization. According to Stasi, Americans who denounce the Islamic State, are pro-NRA, and anti-abortion are the same as the Islamic terrorists, saying Thalasinos represented "Christian terrorists."
Stasi goes on:
Make no mistake, as disgusting and deservedly dead as the hate-filled fanatical Muslim killers were, Thalasinos was also a hate-filled bigot…
Stasi is a brainwashed reporter, insinuating Americans who voice their views, warning of the danger that terrorism poses, are instigating jihadists. Stasi stops just short of infringing on the First Amendment. Stasi instead calls for those who work in county entities to "refrain" from exercising their First Amendment rights.
Stasi ends with:
Whatever spurred the carnage, the end result was the murder and maiming of innocent people enjoying a holiday party.

Keeping an arsenal is a protected right, but using the term, "Christmas" party? Now that could be trouble.
Let me see if I understand what Linda Stasi is saying. "Whatever spurred the carnage?" I assume Stasi was alive during 9/11. I assume she is an American who witnessed the recent Paris attacks. The carnage comes from groups of radicalized Islamic terrorists taught to kill all those who are not Muslim and establish the Islamic Caliphate across the globe, including Western nations.
The most outrageous and imbecilic statement by Stasi was, "Keeping an arsenal is a protected right, but using the term, 'Christmas' party? Now that could be trouble." Is she alleging that Farook and Malik keeping an arsenal is a "right" protected, but those crazy county employees using the term "Christmas" to describe their party is asking for "trouble"? [emphasis]
The word "Christmas" ignited the couple, Farook and Malik to say, "that's it, honey we need to go get the body armor, the pipe bombs, drop off the baby with your Mom, grab our arsenal , and obliterate that party, they have called it a CHRISTMAS party!"
Stasi's absurdities don't end there.
Linda Stasi with her recent headline:
This "journalist's" thought processes are past being politically correct, they are musings of a crazy, brainwashed, un-American bigot who needs a trip to Damascus, Syria, where she can see how an American woman, sans head scarf, fares in the Middle East. As they are dragging her away, she'll be screaming, "I'm on your side guys!" Obama would offer his "condolences" for Stasi, as he did for those murdered in San Bernardino. However, Obama will never offer any prayers. Obama will not say "I'm praying for…." That language is hate speech in America. Praying and prayer is like thinking magical thoughts according to the progressives, who ask "Why waste your time?"
Americans, you will never hear your Commander-in-Chief state he is personally offering up prayers to God for our country. This is the state of our nation today. And "reporters" like Stasi are exactly what the current administration and progressive left want to see… Tools for their transformation of America.
[h/t The Blaze]
The content on Mad World News expresses a personal opinion, advocates a point of view (e.g., on a social or political issue), or is self-promotional. For the purpose of fact-checking, it should be rated as Opinion according to Facebook policy.