Jessica Doty Whitaker had no idea saying "the wrong words" was enough to cause Black Lives Matter supporters to gun her down in cold blood. The 24-year-old mother's chilling murder is being mostly ignored by the mainstream media, but her father is hoping patriots will care enough to make sure she is not forgotten as he seeks justice. You don't want to miss this.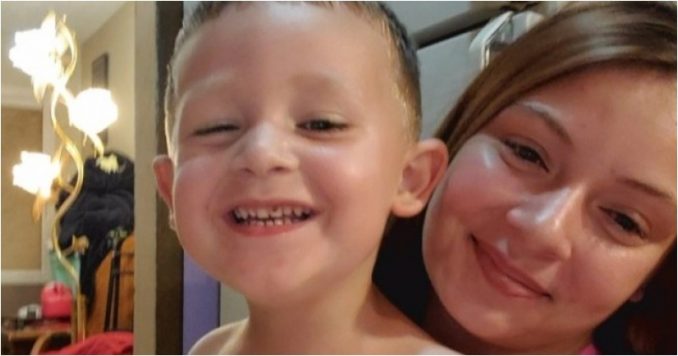 Last Sunday, a young mother from Indianapolis, Indiana, Jessica Doty Whitaker, was shot to death after allegedly getting into an argument.
The incident started "with an argument over Black Lives Matter and language," according to the victim's family, Fox 59 reported. "Eventually the two sides separated and walked away from each other, until witnesses claim the killer opened fire from a nearby bridge and ran away."
What were the words that cost Jessica her life? Well, they are words that many of us have said over the last few weeks: "All lives matter." 
Robert J. Doty, the victim's father, told reporter Cassandra Fairbanks that his daughter told the Black Lives Matter supporters that "All Lives Matter."
Fiancé Jose Ramirez, who was with Jessica Doty Whitaker, 24, at the time of the incident, said the BLM supporters had walked away after Jessica told them: "All lives matter."
"Following the argument, the groups managed to talk things over and both parties walked away," The Sun reports. 
However, allegedly one of the BLM protesters was not going to let that go and came back and shot her in the head. 
"I'll never probably ever get that image out of my head of what happened," Ramirez told the local news station. "I was actually holding her when it happened. She just fell. I turned around, and I opened fire too. But that's just a reaction. I didn't see nobody. Hopefully, it didn't hit nobody."
"She shouldn't have lost her life. She's got a 3-year-old son she loved dearly," a tearful Ramirez added. "It's hard to tell him his mom is in heaven and if you want to talk to her you have to look up and say, 'I love you mom.'"
"We're going through a lot," the fiancé explained. "The 3-year-old boy doesn't even understand really. I just want justice for Jessica and her son and her family."
The victim's grandfather posted to "Facebook that 'multiple black assailants' shot her in the head," Fairbanks reported.
"Why isn't anybody outraged about this?" the grandfather asked. "Is it that BLM was involved or that it was white young adults that [were] the victims?"
Jessica worked as a home health nurse taking care of elderly patients who are poor and shut-ins, her family said. She was a caring young mother and will be sorely missed by her community.
"I'm never going to get to hold her again," said Arlena Doty, Whitaker's mother. "I just want the people who are responsible to be held accountable."
A GoFundMe page that has been set up to raise funds for Doty Whitaker's funeral has already garnered over $60,000 in donations.
"We are asking for you to donate whatever you can to help our family give her the most beautiful service she deserves," the page reads. "Also to help with the beautiful son she left behind. That was her pride and joy."
On Facebook, Doty Whitaker's father, Robert J Doty Sr., called for justice for his daughter and said he believes the killing "is considered a hate crime."
A comment posted onto Doty Sr.'s page by a woman calls for "more than justice."
"Demand BLM be labeled a terrorist organization," Elizabeth Lopez wrote.

"I agree totally," Doty Sr. responded.
The dad also posted a picture showing a recent tattoo of his daughter's name across his shoulder, along with a quote that read: "Have you ever missed someone so much that even the thought of them made you cry."
Jessica Doty Whitaker's death is being mostly ignored by the mainstream media for a few reasons. First, anything that exposes the BLM movement as violent must be kept under wraps. Secondly, Jessica is the wrong color. The leftist media doesn't want to hear about a white mother who was shot and killed by "black assailants."
Isn't that racist? Sure it is. We are now living in a country where we have the media ignoring crimes against whites, especially if BLM is involved.
That's why we must spread the word and set the record straight. BLM is a racist Marxist organization that attracts useful idiots who are being taught violence is the answer. They must be labeled a terrorist organization that seeks to overthrow our American way of life.