(This post may contain disputed claims. We make no assertions as to the validity of the information presented by our Opinion Columnist. We are an opinion blog, not a traditional news outlet, and this post should be treated as such. Enjoy.)
After a Black Lives Matter supporter attacked Washington Redskins defensive coordinator Jack Del Rio, the NFL coach immediately throttled the leftwing lunatic. But that's not all. Del Rio also bucked the NFL by schooling the BLM supporter about the real patriots who all support President Donald Trump. You'll love this.
Washington Redskins defensive coordinator Jack Del Rio doesn't care if you don't like his political beliefs. In fact, if you attack him with nonsense coming from the leftwing radicals like BLM or Antifa, you'll find yourself looking like a fool.
One BLM supporter who is probably in his mommy's basement, based on his secretive status on his Twitter account, decided to launch an attack at Coach Jack Del Rio. According to the Daily Caller, this BLM supporter attacked Del Rio's support of President Donald Trump and accused him of racism.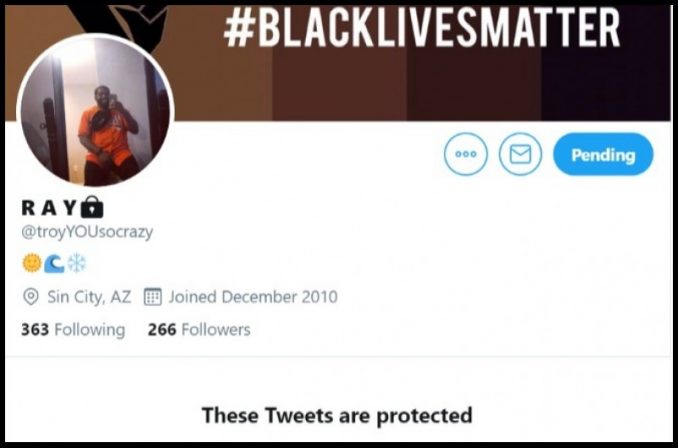 We don't have access to the original tweet since "Ray," the BLM supporter, keeps his tweets "protected," which means he won't let the public see them. It's a tactic that trolls often take. But based on media reports, we know Del Rio was responding to a racist tweet calling out his support for President Trump.
"I'm 100% for America, if you're not you can kiss my A$$," Del Rio tweeted, responding to "Ray." 
I'm 100% for America, if you're not you can kiss my A$$ https://t.co/PKCLPIbqVJ

— Jack Del Rio (@coachdelrio) June 24, 2020
For Coach Del Rio to be an open supporter of President Trump, and tell a BLM thug to "kiss my a$$," is a pretty dangerous public statement. His job could be in jeopardy.
"Should we set a watch to how long it'll be before Del Rio deletes this tweet and issues an apology? I give it a few more hours," Daily Caller's David Hookstead reports. "There's no way Del Rio makes it through Wednesday without having to backtrack on this. It's just not going to happen."
The NFL has openly embraced Black Lives Matter and kneeling during the National Anthem. Del Rio also tweeted out a viral video that shows an African-American conservative woman excoriating BLM and supporting Trump.
"Fact not Fiction," the NFL coach posted to the tweet that says: "Orange man bad. The truth about the Donald Trump racism narrative." It looks like this post by Del Rio ticked off the BLM supporter "Ray."
Fact not fiction https://t.co/M38UuiHTbs

— Jack Del Rio (@coachdelrio) June 24, 2020
The NFL's about-face to support BLM and allow kneeling is causing Americans to reject them. 
Sports Illustrated got tons of mail from fans who decided to walk away from the NFL, so they dedicated an entire article to sharing those heartfelt sentiments.
"I can honestly say in my 44 years of living, I have never intentionally turned off a Steelers game. That changed today. As I sat down to watch the Steelers-Bears game today, I learned from the sideline reporter that the Steelers chose not to participate in the national anthem," Jom Coletti wrote. "So thank you, Steelers and NFL, for freeing up my Sundays. I will no longer waste my time or money watching your product."
A military veteran also explains why he is no longer watching the NFL. 
"As a 24-year veteran, I took an oath to support and defend the Constitution. When American citizens exercise their Constitutional rights, it lets me know I did my job whether I agree with them or not," Kevin Williams declared. "However, I hate politics. It's all over social media, television … I can't even go out anymore without overhearing people having heated political discussions. Football used to provide me an escape from all that crap. I may have watched my last NFL game."
A lifelong Charger fan is sick and tired of the elite athletes protesting "inequality." 
"I will no longer be supporting anything NFL or NFL-adjacent going forward," Kevin from San Diego said. "Make yourselves feel good about rich athletes protesting inequality all you want, but real people in America are working hard to live decent, productive lives, and we don't need politics infused in what was once an escape."
Now, the NFL is just another big corporation that has succumbed to the raving leftwing lunatics, who never watched an NFL game in their lives. It's guys like Coach Del Rio who will pay the price for going against the grain of BLM. These leftwing trolls call them out on social media hoping to get them fired or toe the line.
We certainly hope and pray that Coach Del Rio refuses to back down. However, if it is between having a job and feeding your family, we all totally understand how his First Amendment rights will be threatened, but he may have to delete his posts. It's why this radical movement is so entirely un-American and must be stopped if we want to keep our nation really free.